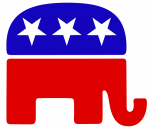 Mt. Olive Republican Club
00000
Flanders, NJ 07828
email: info@mtoliverepublicanclub.org
+ Additional Locations



| Average Rating: 0.00 |
The purpose of this organization shall be to promote the principles and candidates of the Republican Party, believing that Party to be the most effective to promote, those principles and policies of government which are suited for the best interest of the people of Mt. Olive Township.
Pay your Dues or to Join Our Club. Click here for application
Officers:
Alex Roman -President
Joe Ouimet- Vice President
Scott Sargent- Secretary
........................Treasurer
Like us on Facebook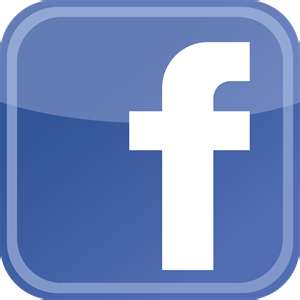 Morris County Republican Officials
Congressman Rodney Frelinghuysen
?
District 21:
District 24:
District 25:
Assemblyman Michael Patrick Carroll
District 26:
Assemblywoman BettyLou DeCroce
District 40:
Assemblyman Kevin J. Rooney
Assemblyman Christopher P. DePhillips
County Freeholders:
Deputy Director Christine Myers
COUNTY COMMITTEE CHAIRS
Boonton Town: Hon Sharon Crooker
Boonton Twp.: Hon. Doug Cabana
Butler: Hon. Doug Travers
Chatham Boro: Hon. Patti Page
Chatham Twp.: Hon. Tayfun Selen
Chester Boro: Hon. Jennifer Napolitano
Chester Twp.: Sandy Drysdale
Denville: Hon. Marilyn Cioffi
Dover: Hon. James Mullin
East Hanover: Hon. Mario Accumano
Florham Park: Hon. Paul Chase
Hanover: Michael Leone
?Harding: Hon. Michael Flanagan
Jefferson Twp.: Hon. Deb Merz
Kinnelon: Hon. Larry Casha
Lincoln Park: Hon. Ann Thompson
Long Hill Twp.: Kathy O'Neill
Madison: Hon. Joseph Falco
Mendham Boro: Hon. Kathleen Marino
Mendham Twp.: Hon. Jane Tiger
Mine Hill: Hon. Sam Morris
Montville: Hon. Annabel Pierce
Morris Plains: Hon. Alice Collopy
Morris Township: Hon. Michael Shipe
Morristown: Hon. Jonathan Wright, Esq., LL.M.
Mountain Lakes: Hon. Stephen Shaw
Mt. Arlington: Hon. John Windish
Mt. Olive: Hon. Joe Nicastro
Netcong Hon. Keith Pierson
Parsippany: Hon. Nicole Green
Pequannock: Hon. Arthur Schmidt
Randolph: Hon. Roman Hirniak
Riverdale: Hon. William Felegi
Rockaway Boro: Hon. Peter Millward
Rockaway Twp.: Hon. Kathy Quinn
Roxbury: Hon. Jim Rilee
Victory Gardens: Hon Raymond Turpin
Washington Twp.: Hon. Guy Gregg
Wharton Hon. Bill Chegwidden