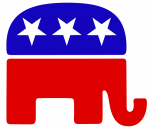 Mt. Olive Republican Club
00000
Flanders, NJ 07828
email: info@mtoliverepublicanclub.org
+ Additional Locations



| Average Rating: 0.00 |
The purpose of this organization shall be to promote the principles and candidates of the Republican Party, believing that Party to be the most effective to promote, those principles and policies of government which are suited for the best interest of the people of Mt. Olive Township.
Pay your Dues or to Join Our Club. Click here for application
Like us on Facebook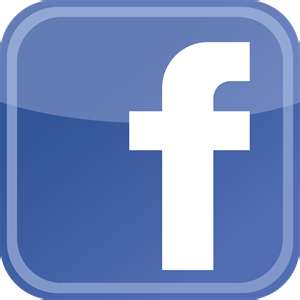 Mayor & Council of Mt Olive
| | |
| --- | --- |
| | Dear Mt. Olive Residents 2012 |
| | |

Dear Mt. Olive Residents,

First, let me thank all those who voted for me, worked on my campaign and have placed their trust in me to lead Mt. Olive as Mayor for the next four years. There are a lot of dedicated, creative individuals who will be working with me on new and exciting events, as well as finding solutions to some of the issues that face the Town. I also wish to congratulate Colleen Labow, Alex Roman, Joe Nicastro and John Ferrante as having been chosen to represent the Town on the next Council and know that we will all strive to work together for the betterment of Mt. Olive.

I would also like to thank Dave Scapicchio, Bill Sohl and Phil Tobey for their too numerous to mention past efforts on behalf of the Township. I know that all will remain active in the decision making process as we move forward.

As I indicated during my campaign, the first order of business was to select a new business administrator to replace Bill Sohl who is retiring. That goal has already been attained. I am pleased to advise that Sean Canning has accepted my offer to become the next Business Administrator for Mt. Olive. Sean has worked both as Business Administrator and Chief of Police in Lincoln Park and came very highly recommended. I know that Sean will bring his management skills to Mt. Olive, both in terms of moving my agenda forward and managing the Township personnel on a daily basis. I am very excited to welcome Sean to Mt. Olive and look forward to sharing in his accomplishments.

I have already begun to tackle some of the issues facing the town. From a ratable perspective, it is my goal to fill every vacant store and to encourage smart growth for the viability of the Town's future. Through commercial success, we can control tax increases and maintain our infrastructure.

I have also given a lot of thought to creative solutions to accomplish needed infrastructure improvements involving township manpower, flooding, drainage, athletic field usage, and traffic. I have already spoken to Sean Canning to arrange meetings with residents and town employees most affected by each of the issues to begin finding solutions to the problems which face the Township.

One issue which needs to be addressed immediately relates to the October snow storm. That storm revealed various issues in terms of the town's ability to respond to a disaster. I am in the process of correcting those issues and know that we will be better able to respond in the future based upon what we learned through that storm. Communication methods will be improved and all residents will know in advance of the Town's disaster planning, what and where the town can offer such as water and shelter, and where that assistance will be located. All of this will be known before the loss of electricity makes communicating with all of you virtually impossible.

On a lighter note but equally as important is the fostering of a sense of community. Through the recreation department and the Mayor's office, we will be offering new and exciting events such as a 5K race between the High School and TurkeyBrook, a bicycle event at TurkeyBrook for our younger residents, the return of Mt. Olive Week, including the carnival and fireworks, and the return of the Mayor's Ball.

We will endeavor to guide Mount Olive through the challenges facing us in the years ahead. As I promised during the campaign, I will work hard to control property taxes, to think outside the box to maintain and expand our municipal services and to maintain the quality of life in Mount Olive.

Again, my thanks to all of you who were involved in the political process. Together we all can make a difference.

Wishing everyone a Happy Holiday and Happy New Year.

Sincerely and with great appreciation,
Rob Greenbaum
Mayor, Mount Olive Township.
| | |
| --- | --- |
| | Mount Olive Township Officials |
| | |
September Meeting

Posted: 07/25/2017
When: 09/20/2017
Description:

Please join us for our monthly social meeting. 7:00PM

Enzo's Pizza

382 US Highway 46. Budd Lake, NJ 07828 (973) 691-1330.