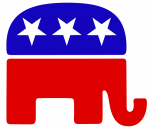 Mt. Olive Republican Club
00000
Flanders, NJ 07828
email: info@mtoliverepublicanclub.org
+ Additional Locations



| Average Rating: 0.00 |
The purpose of this organization shall be to promote the principles and candidates of the Republican Party, believing that Party to be the most effective to promote, those principles and policies of government which are suited for the best interest of the people of Mt. Olive Township.
Pay your Dues or to Join Our Club. Click here for application
Officers:
Alex Roman -President
Joe Ouimet- Vice President
Scott Sargent- Secretary
........................Treasurer
Like us on Facebook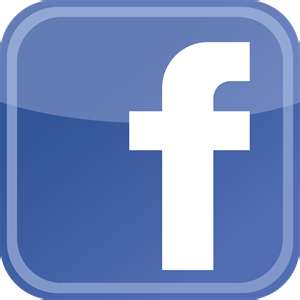 Mayor of Mt. Olive

State of Mount Olive Township Address - 2018
Council President, members of the Town Council, Municipal employees, friends, relatives and fellow residents of Mount Olive, I once again thank you for the opportunity to report on the State of the Township of Mount Olive this year 2018.
When I first became Mayor of this wonderful Township, our number one priority was to foster a sense of community. Ladies and gentlemen, together with the leadership from the Board of Education, we have succeeded. Mount Olive is a wonderful place to live, have a business and raise a family.
Our successes are based, in part, upon outstanding communication with the residents and improved municipal facilities and services; all while not raising municipal taxes since my first year as Mayor. Those services are provided to the residents through our municipal employees who understand that I will not tolerate anything less than the courtesy and attention each one of our residents deserves.
I would be remiss if I didn't thank the residents of Mount Olive for electing me to lead the Township as Mayor. Mount Olive has shown me throughout the years their compassion for one another, the caring for their neighbor, the community pride we have in Mount Olive, the team spirit to strive to reach our goals and the true meaning of having a purpose. This year especially, I have seen individuals lending an extra hand, eating dinner with those who had no one, the tremendous support for our first responders, being acknowledged to have a sister city in Italy and celebrating our victories. I am so very proud to be Mayor of Mount Olive.
We work collaboratively as a team in Mount Olive, all has been achieved would not have been possible, but for the work and support of the Governing Body. I would like to thank Joe Nicastro for his leadership in 2017 and look forward to working with him again this year in 2018. I congratulate Joe on his appointment to another term as Council President and thank him and the rest of the Town Council.
Through our conservative financial management, smart spending, and our efforts to attract new businesses to Mount Olive, for the sixth consecutive year, as Mayor, the budget that I will be submitting to the Council will have no tax increase in the general and sanitation budgets. I am also satisfied and pleased to report that the current fund regeneration projections for 2018 leave the Township in a sound fiscal position for the next year's budget.
Administration
The Administration continues to coordinate all aspects of local government between the municipal departments, local businesses and residents. Our efforts of communicating with the residents continues to grow and far exceeds any of the surrounding municipalities. To support the efforts, an Assistant Administrator position was created.
With a new Business Administrator on board this year, we are continually working on developing and re-developing properties, in an effort to build and sustain our commercial ratable base throughout the Township.

We are currently taking proactive steps to build a solar field on the old Combe Fill Landfill and are working with the DEP to restore water services to the affected homeowners adjacent thereto.
Substantial work has been done to the exterior of the Seward House and we have received additional grant money from the Morris County Historical Preservation Trust Fund to continue our efforts. The restoration of the exterior of the Baptist Church is now complete. We have received additional grant money to continue with the interior of this project.
Thanks to Habitat for Humanity we were able to bring more affordable housing to Mount Olive. The new homeowners of the completed homes on Walman Way were able to move in and start enjoying their new homes.

In 2017, Administration instituted a lake management plan. We worked with Aquatic Analysts, our Environmental Commission and the Health Department to better maintain and treat the lake. With this continued collaboration and treatment plan we do anticipate to once again reopen the beach this summer. We also formed a committee of residents, elected and appointed officials to study further development of the Route 46 corridor including the Route 46 lakeside properties.

After over 45 years with the same logo we decided it was time the Township have a new one that better represented Mount Olive Township. We held a contest and received over fifty submissions. After careful consideration, Council and Administration decided on two final drafts. The two young men, Kevin Nealon and Phil Nobile, current students at our high school, worked in a joint effort with graphics teacher, Megan Boyd, to create the logo you see today.

The Holiday House is now located at Turkey Brook Park. Administration worked closely with the Kiwanis Club to relocate to a safer location. Due to generous donations we were able to purchase a new Holiday House that has been completely crafted by our talented Buildings and Grounds employees.

A town hall beautification project was started. Our main lobby and council chambers now have new pictures that showcase the history of Mount Olive Township. The entire Senior Center was painted courtesy of Lowe's and their Project Hope.

We joined in a sister city agreement with Carpegna, Italy. Carpegna is the hometown of Fratelli Beretta, Inc. We look forward to the joint activities and the strong bond that will be built over time between our communities. We partnered with Mount Olive Police Department to assist with donations for National Night Out, continued to assist in Community Outreach Programs and MOMAC to increase their awareness and partnership with the community.

Mount Olive Township has become a Satellite location for Rutgers University. Five employees completed their Certified Public Manager Certification.
We continue to increase the use of social media through my Facebook page as another avenue for communication. Residents, businesses and the surrounding towns continue to refer to this page as the hub for information.

Finance Department
Won all (36) 2017 County tax appeals with no credit or refund due.

We had added assessments totaling over $600,000 of additional revenue to the Township.

We increased our net valuation table (NVT) by a projected $27 million for 2018.

Our collection rate continues to surpass expectations at 99.19%, exceeding our 2016 collection rate of 99.09%. Our tax levy is now over $100,000,000.

We finalized the water/sewer study and determined no rate increase is needed in either utility for 2018.

We completed year-end clean-up of various ordinances and budget balances resulting in the cancellation of over $1,000,000 from various funds and utilities.

We issued a short-term bond anticipation note for over $5,000,000 with a successful, low interest rate of 1.24%. This is attributable to our great debt rating.

We passed a Division of Taxation audit of our veteran and senior citizen deductions with no recommendations.

We streamlined our fixed asset reporting system, finalized our in-rem foreclosure list with the Township Attorney to clean up old municipal liens and saved over $93,000 by reducing our staffing levels while still maintaining services in the finance division.

The LOSAP, arbitrage and JIF audits were completed with no recommendations along with our 2016 municipal financial audit being completed for the ninth year in a row with no recommendations.

We continued to ensure our continuing disclosure requirements were met by posting all applicable budgets, financial statements, audits and debt statements on-line.

We resolved the BASF property appeal at $19.5 million despite an $11.5 million sales price.

We conducted our annual tax sale resulting in 25 liens that went to sale with 5 liens going to the Township and $414,000 in tax sale premiums.

Surplus for the sanitation district, water utility, sewer utility and recreation utility will be greater than it was in 2016. Surplus for the current fund will be slightly less than it was in 2016. Final numbers will be distributed at the beginning of January.

Parks, Buildings & Grounds
We processed approximately 5,500 work orders for 2017. Normal maintenance of facilities was ongoing. The staff handled the following this year:
• 32 events and tournaments for Recreation and sports associations.
• The Mt. Olive Week Carnival.
• The construction of a new maintenance facility at Turkey Brook Park.
• The construction of the Holiday House for the Kiwanis at Turkey Brook Park.
• The renovation of Soccer Field #4.
• Improvements to Drakes Brook Park.
• Improvements to Flanders Park, new foul ball netting and drainage.
• Renovation of the basketball courts at Flanders Park.
• Installation of new field lighting at Turkey Brook baseball field #3 and soccer #1 and #2.
• Relocation of lighting to the Turkey Brook basketball courts.
• Restoration of HVAC unit #3 after a failure in the Finance Department.
• Construct Diwali and Kwanza displays.
• Operated the Pirate's Cove Splash Pad.
IT Department
IT installed new software programs that protects 153 township computers, servers and sensitive data with anti-virus, firewall, NAC and encryption technologies. This added layer of protection prevents the malicious spontaneous encryption of data by ransomware, blocks threats fasters and provides comprehensive and straightforward analysis of an attack if it were to occur. At this time we have had zero ransomware infections. Our data is also protected against local disasters and data loss by using the cloud to cost-effectively backup and replicate our data.
DPW
Roads Department
DPW paved 8.781 miles of roadway on Flanders Netcong Road, Lower Lozier Road, Sandshore Road between Brookside and Iroquois, Upper River Road from Drakestown Road to Gary and Cathy Lane. Mount Olive Road from Flanders to Berry Court.
Downstream Drive in Flanders received paving as well as new curbing. Pheasant Court also received new curbing.
1,000 Linear feet of new drainage pipe was installed on Elizabeth Lane and Forest Road.
We also upgraded our Sign Department with a state of the art sign making printer.
70 hazardous trees were removed throughout the Township.
Water Department
The Water Department flow tested Pershing estates dry lines to prepare to join two water systems (Pine Crest and Morris Chase/Tinc) through Pershing Estates creating one larger water system while supplying township water to the residents of this development.
Plans were completed and a contractor hired to sand blast and paint the two Oakwood water storage tanks.
Sewer Department
The Flanders sewer plant is in full operation after the installation of the 300,000 gallon holding tank to process sewerage from the Regency development.
Fleet Department
Once again, in 2017, the decision to bring the Fleet Department in house continues to pay dividends. The Fleet Master plan, put into place in 2013, has continued to cut costs by replacing older costlier vehicles with newer more dependable vehicles. This has not only saved the town money, but allows for better services to be provided. The Mount Olive Fleet Department has hired outstanding technicians that can keep the fleet running during any event.

Recreation Department
The Recreation Department held 17 special events in 2017 with more than a total of 52,000 attendees, 426 business sponsors and over 140 volunteers. These events would not be possible without all their support. Three new events debuted, including Shop Small, Late Night at Pirates Cove, and the Big Backyard BBQ Bash. Returning favorites were the Cabin Fever Reliever, Lego Tech Festival with the Mt. Olive Robotics Team, Fairy & Pirate Festival, Raiders of the Lost Park Mud Run, Mt Olive Week Carnival, four Movie Nights at the Park, Touch-a-Truck, Food Trucks & Fireworks, Monster Mash and Glow Run, and Winterland.

116 programs were offered for children and 29 adult programs. Over 900 children participated in 23 summer camp programs which were offered in July and August.
Pirates Cove at Mount Playmore opened on Memorial Day Weekend and closed after Labor Day. An average of 1,000 people a day visited the splashpad. Over 40 parties were held at the gazebo, enjoying both Mount Playmore and Pirates Cove.

Mandatory fingerprint background checks for volunteer coaches began in January 2016. So far 630 volunteers have been checked.

The Recreation Department has updated their website to be mobile friendly and revamped their on-line registration program, Community Pass, to be easier to navigate.

Social Media videos were added to the marketing plans for events. E-newsletters are sent weekly to over 8,000 people.

Planning Department
The Planning Department drafted several ordinances which were adopted by the Township Council specifically to regulate both static and digital billboards, permit outdoor dining as an accessory use to restaurants in commercial zone districts and modified the FTZ-4 zone district to permit mixed-use development opportunities which includes the former BASF complex and adjacent 57 acres.
They also worked with Township Attorney to achieve a Settlement Agreement on the affordable housing litigation and drafted a new Housing Element & Fair Share Plan to implement the Settlement
Agreement. Housing Element & Fair Share Plan was heard in front of the Planning Board on December 21st and the final compliance hearing to secure Superior Court approval is scheduled for January 12, 2018.
The Planning Department also worked with Township Attorney and Township Engineer to achieve acquisition of the former Cobblestone nursing home site with funding through Township's affordable housing trust fund setting the stage for demolition of an unsafe and unsightly building to prepare site for a new residential development as part of affordable housing plan.
They also initiated an "area in need of redevelopment" study along a portion of Route 46 for area in proximity to the beach.

Municipal Court
8,776 total cases were added to the docket this year and 8,902 were disposed of through weekly court sessions and violation bureau payments.
Judicial bail reform officially began on January 1, 2017. Mount Olive was ahead of this by working with local law enforcement and beginning changes up to a year in advance. This was instrumental in cutting overtime costs and saving money for the municipality.

Health Department
The Health Department expanded its shared service agreement with Dover to start providing public health nursing services for an additional $50,000 annually. They also continued providing contractual public health services to Mount Arlington, Wharton and Netcong.
The Health Department also continued providing animal control and animal cruelty investigations services to Washington Township and Byram. They entered into another agreement to provide these same services to Mount Arlington starting this past September.
The Health Department also brought on a new Coordinator and part-time bus driver for the senior transportation program and increased the number of medical transports and shopping trips over the previous year.
The Health Director and Deputy Director graduated from New Jersey's CPM program and received the designation of Certified Public Managers.
The Department also designed a new Website showcasing the Department's services and accomplishments and created a customer satisfaction survey.
They also began creating and distributing monthly posters and e-newsletters on timely health topics and began a live monthly health promotion spot on WRNJ Radio.
The Health Department participated in, hosted or sponsored Older American's Month activities, including, Lunch at Stroudsmoor, Mini Golf, an Ice Cream Social, Bocce Ball Tournament, and our 41st Annual Senior Picnic. Over twenty local businesses donated prizes for the door raffle.
They also conducted the 8 week falls prevention program, "Move Today" for residents of Mount Olive Manor, and held two rabies clinics and vaccinated over 400 dogs and 150 cats.
The Health Department also conducted free food handler's training for 64 individuals representing Mount Olive non-profit groups, and coordinated our annual holiday gift program and distributed gifts to 71 children for 35 Mount Olive families.

Fire Prevention
Fire Prevention billed over $120,000 of yearly registration fees, violations and penalties and continued to work with Chester, Hackettstown and added Allamuchy to our shared services agreements for 2018.

Police Department
Community Initiatives
• Our Police Department, Public Safety Partners, MOT Colleagues and Community joined together to participate in our first National Night Out event on 8/1/2017.
• Coffee With A Cop program was initiated and three events were scheduled.
• 4th Edition of Cop Cards were created with the support of MOMAC.
• Cop Card posters were distributed to local businesses.
• A Military Surplus Humvee was acquired and painted to look like an American Flag to represent our new LEAD Program.
• The Police Department was active with increased press releases & facebook postings; Keeping Seniors Safe Program and assisted with Mount Olive Community Carnival, Touch a Truck Day and Food Trucks and Fireworks Festival.
• The Police Department participated in numerous school and community events such as Read Across America Day, MOHS Career Day, Mt. View Mini Marathon, Wolfe Run, Cyber bullying seminar; Sam's Club Hometown Heroes, Siemens Health Fair, Shop Rite Bag out Hunger, and BLFD Open House.
• They also continued the Pink Patch Project for a second year and created an Autism Awareness patch.
• Law Enforcement Against Drugs (LEAD) program continued in all elementary schools.
• 6 MOPD Officers participated in the annual Police Unity Tour.
Selection & Recruitment
• 400+ Police Recruits applied for police officer hiring process, 30+ MOPD officers participated at the Written Exam, Physical Fitness Testing and Panel Oral Interviews.
Traffic
• The Police Department processed over 1,000 motor vehicle crash reports including one fatal accident investigation.
• Participated in Distracted Driving Grant, "U Drive, U Text, U Pay" and the Driver Sober or Get Pulled Over Grant.
General
• Received over 270 firearms applicant investigations.
• Four interns enrolled and completed training with department.
Patrol
• 721 arrests, which include 181 for drug offenses and 91 for DWI.
• Issued 3,836 motor vehicle summonses.
• Performed 13,572 Directed Patrols.
• Investigated 956 traffic crashes.
• Successfully deployed Nasal Narcan at opioid overdoses to 19 people.
In 2017 four officers joined MOPD, replacing officers who left due to injury or retired.
Communications & Records Division
• Completed rebidding of radio project.
• Completed state and federal body armor grants; cops in shops grant; two drive sober, get pulled over grants.
• Installed E-ticketing and various computer upgrades to vehicles.
• Completed major upgrade to CAD/RMS system.
• Continued Management of the Accreditation Program.
Investigations Division
Accomplished Goals set in 2017
• Proactive in narcotics and prostitution (human trafficking).
2017 Investigations Noteworthy Accomplishments
• Over $100,000 in United States Currency applied for as seizures.
• 2 vehicles applied for as seizures.
• 28 burglaries/thefts investigated 12 cases closed through arrest.
• 230 cases investigated by the Investigations Division.
• 22 juvenile cases assigned.
• 214.5 Hours of Patrol Coverage.
• 71 Hours of Jail Transport time.
• 30 Deaths Investigated.
• 29 Missing Persons cases investigated.
• Assisted New Jersey State Police with determining dispositions of active drug cases pending analysis.
This is only a snap shot of the many achievements and accomplishments our Township Departments and employees have achieved this past year. I will continue to strive to make Mount Olive Township the best place to live, work and raise a family. I consider every member of the community a family member. The pride that you have shown me, the dedication for our community and the support that we have for one another is overwhelming.
I would like to thank the Township Council, our Business Administrator, Andrew Tatarenko and all of our municipal employees for a job well done in 2017. May the New Year bring you good health, happiness and prosperity.
With gratitude and appreciation,

Rob Greenbaum
Mayor, Mount Olive Township