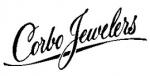 Corbo Jewelers
(908) 879-0770
370 U.S. 206
Chester, NJ 07930-2492
email: cathyc@corbojewelers.com

Visit Our Website: http://www.corbojewelers.com/



| Average Rating: 0.00 |
Where did it all start?

From Naples, Italy in 1898, the Corbo Family has been selling and servicing fine jewelry for their many friends and customers. At the turn of the century Alfonso Corbo took his wife and eight children from their home in Naples to America, settling in Newark N.J. A watchmaker by trade, Alfonso went door-to-door selling his wares and skills to start the tradition of Corbo Jewelers in America.

Six of Alfonso's eight children continued the tradition. Sons Mike, Dick, and Nick chose different parts of Bergen, Passaic and Essex Counties – going door-to-door and selling their wares and making many friends along the way. In 1918 the daughters; Julia, Mae, and Pep opened the first store on Warren St. in Newark, later moving to Bloomfield in 1945.

In 1950, Michael's son Alan, joined Corbo Jewelers, and they opened their second store in Clifton. During the 60's and 70's, Alan's brothers; Tony and Mike Jr., came aboard and Corbo Jewelers continued to grow. Stores were opened in Paramus, Toms River, and Rockaway.

Since the 1970's, members of the fourth generation of the Corbo family, joined the tradition. Alan's children, Stephen, Alan Jr., Michael, and Cathy, came aboard. The great grandchildren of the founder have worked hard to continue the tradition of offering unmatched quality, value and customer service to all their many friends and customers.
And continuing to grow opening stores in Rutherford, Gillette, Yonkers, N.Y. and most recently in Chester and Old Bridge, NJ.

For every Holiday and all those special occasions, the Corbo family is always well prepared, stocking all the latest fashions in gold, diamonds, and colored stones. We also have a large selection of brand name watches and giftware.

Receiving a gift from Corbo Jewelers is a Tradition for many generations of families through out New Jersey and further.

Now, through you the Tradition continues….



Corbojewelers.com is one of the World's most dominant and dynamic online jewelry commerce sites. Focused entirely on jewelry, this online enterprise was created through the vision of some of the World's leading jewelry manufacturers and marketers.

The site was inspired by the vision of those who love our elegance, history and creativity. Corbojewelers.com was created by a team of experts in both the jewelry industry and online commerce, rather than jewelers trying to sell online or online retailers trying to tap a growth industry.

Corbojewelers.com creates a best-in-class relationship with online consumers by offering superior products through a customer focused experience.