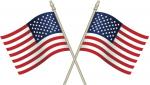 Joe Nicastro Councilman
Bio:
Joe Nicastro lives in Flanders with his wife Mary Lalama. Mary and Joe have 5 children with the youngest attending Mt Olive High School. Joe and Mary moved to Flanders in 2004.

Joe is the publisher of the Mt Olive News as well as 5 other local papers as well as a General Manager at North Jersey Media Group in Rockaway.

Joe serves on the Mt Olive Child Care Advisory council and also is the council liaison to the Safety Committee and Economic Development Committee.