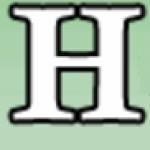 Hometowne Hardware
(908) 852-2100
234 Main Street
HACKETTSTOWN, NJ 07840
email: hometowne2000@yahoo.com
+ Additional Locations

(908) 852-2100

232 Main St

Hackettstwon, NJ 07840




| Average Rating: 0.00 |
| | |
| --- | --- |
| Monday | 8:00am - 7:00pm |
| Tuesday | 8:00am - 7:00pm |
| Wednesday | 8:00am - 7:00pm |
| Thursday | 8:00am - 7:00pm |
| Friday | 8:00am - 7:00pm |
| Saturday | 8:00am - 6:00pm |
| Sunday | 9:00am - 5:00pm |




We Accept
Hardware Department

What do we have in our Hardware Department? You name it!

Keys - We cut keys for most entry locksets and autos
Glass - Need glass cut? We do that too!
Screens - We also repair window and door screens!
Power Tools - All the tools you will need to get the job done right. Power tool brands: Black & Decker, DeWalt, Makita, Skil, Kawasaki, Dremel, Roto-Zip.
Hand tools and Accessories - Need work gloves, screwdrivers, pliers, wrenches, vise grips, snips, keyhole saws, hand saws, hacksaws, coping saws, files, utility knives, bolt cutters, levels, tape measures, chisels, hammers, mauls, sledges, axes, hatchets, clamps, staplers, shop-vacs, chainsaw chains.
Cabinet Hardware - Large assortment of cabinet hardware. Door locks by Kwikset, EZ-Set and Schlage. Designer and builder locksets and cabinet hardware from Emtek for special order.
General Hardware - Hundreds of screws, bolts, nuts, washers and specialty parts, in standard, metric and stainless steel.
Wood Trim - Wood moldings to finish off that special project. Check out our huge selection of architectural moldings available by special order.
Fairy Gardens

Fairy Gardens are miniature gardens where are you use your imagination to build a fantasy garden for indoors or outdoors.

A wide variety of accessories and mini plants are available allowing creativity and self-expression.

This is a great hobby project for anyone who loves Christmas villages, but would like to have a year-round display.
Weber Grills

Home Towne Hardware is a Weber Alliance Dealer.

Weber Alliance Dealers are a very exclusive group of Weber dealers creating an elite and "best in class" consumer destination that raises the bar as a representative of Weber products and services.

As a direct dealer for Weber we have every model available for our customers and our grills include the most deluxe features available.

Call or stop in for propane, natural gas and charcoal grills at the lowest prices. All grills include assembly and most grills include delivery in the Hackettstown area at no additional cost.